[Slide Deck] Level Up: Take on the Future of Marketing, Challenges and All
Marketing as we know it today is incredibly different than it was only a few years ago. And it will continue to change as new technologies, channels, competition, and approaches enter the arena. To find out exactly what's in store for marketers we simply asked them!
During our annual (and massive–like 25,000 marketers massive) virtual event, we asked our attendees "What are marketers struggling with?" to uncover new trends and insights about their priorities and challenges. To be honest, our hope was that their answers would match up with the same struggles we have (maybe just to selfishly make us feel better). And hey, we were right!
Below, I'll walk you through the top three challenges marketers are facing and how to tackle them:
1. Revenue Team Alignment
Survey results: Almost half of all marketers claim that their sales and marketing alignment needs improvement.
While sales and marketing alignment is a challenge that consumer marketers may not relate to, the takeaway here is that revenue teams, across different departments, need to partner up and get on the same page. This is a process, however, and you can't just magically align overnight; it takes constant work–and you're never done (sorry to be a downer). But if you do it right, aligning your revenue teams is well worth the effort. In fact, according to SiriusDecisions, B2B organizations with tightly aligned marketing and sales organizations achieved 24% faster revenue growth and 27% faster profit growth.
To get started on sales and marketing alignment, follow these five fundamentals:
Get on the same page for definitions (such as leads, MQLs, SQLs).
Set common goals and establish who is responsible for what.
Agree on a lead scoring model. In other words, make sure marketing is sending the best leads to sales and nurturing the leads who aren't ready yet.
Create accountability.
Test, test, test! Your model won't be perfect after one meeting, so keep an open mind about continually optimizing to increase effectiveness.
2. New Channels (In Particular, Mobile)
Survey results: More than half of all attendees think that mobile messaging would improve engagement
Almost everyone these days has a cell phone. Cue Drake's song…"You used to call me on my cell phone" (if Drake's singing about it, then we're all in). But in all seriousness, Pew Research Center reports that 92% of American adults own a cell phone and 90% say they "frequently" carry their phone with them. I even sleep with my phone within reach, and I'm sure I'm not alone.
As a digital audience, we are easily reached on our phones–so why aren't more marketers using it? Answer: It's a relatively new channel and it's hard to imagine adding to an already full plate. And let's face it–if you're not a mobile-first organization, it can seem daunting. But, adding mobile to your strategy can help you restart a stagnant conversation with a prospect or give your customers another channel to engage with you on. Remember–it's a marathon, not a sprint–so start with making your communications and website responsive. Your world will soon include effective, new ways to engage your audience, including mobile apps, push notifications, SMS messages and more. You'll soon see that once you start, you can't stop (just like watching the tiny, adorable kitten below)!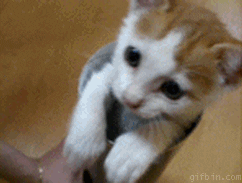 3. Marketing Past Acquisition
Survey results: Nearly half of marketers agree they need to boost their efforts to keep customers engaged throughout their entire lifecycle.
Typically, marketers hone in on new customer acquisition, but it's time for marketers to think beyond customer acquisition. Why? Research shows that acquiring new customers costs more than keeping the ones you already have. So let's save some money this year and focus on making our current customers so successful that they can't live without you. Keep your customers happy, and you won't regret it as you continue to generate revenue, without spending the money on acquiring new customers.
Interested in learning more? Check out our slide deck, Level Up on the Future of Marketing: Marketing Insights from Marketing Nation Online, as we take you through a virtual journey that reveals current challenges and exciting developments in store for marketers.